Most of the time you forgot the admin password of your essl or any other brand biometric machine or your biometric machine not accepting your preset password or finger of admin or your RFID card may be lost, so in that case your admin access to your biometric machine may be lost.
In such kind of situation you can try the backdoor passwords / super password of biometric machines to bypass admin authentications and get back your admin access or create a new admin if you don't have access to your old admin account or lost the old admin credentials. this method works on most of the biometric devices or most of manufacturer's hardware, so try you may be the lucky to get back your biometric admin access.
You need a laptop or desktop with windows OS to reset biometric device admin password, and you will have to do this complete process within 1 minute only, because if your biometric machine time will change by 1 minute than you will need to perform all the steps from starting.
Step no.1: You can download the software from the link given at the end of this article. the software name is backdoor.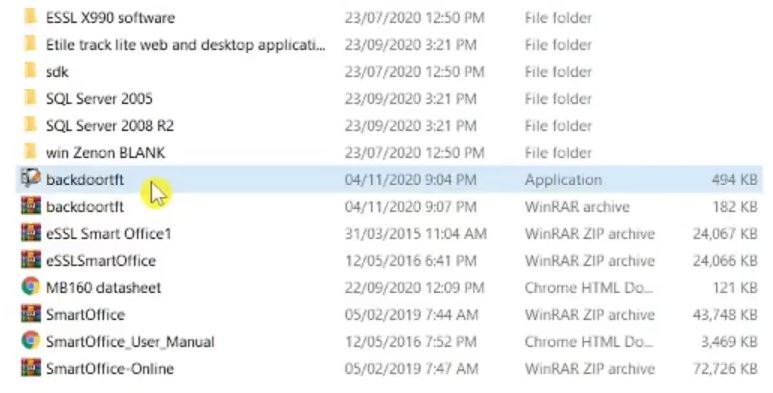 Step no.2: Run the software as administrator. it will open as showing in the bellow screenshot, it will ask you to input the display time, you will have to input the time same as showing in the biometric device.
for eg if your biometric machine is showing time on screen 00:58 you must be enter 0058 in the software as showing in the screenshot, one more thing you can do it you can increase the time in software by 1 or 2 minute to save your repeat process for eg: you can type in software 0059 in place of 0058 to take action after 1 minute on biometric device, so when biometric device time will change to 00:59 you will perform the admin password reset process with master password given by backdoor software.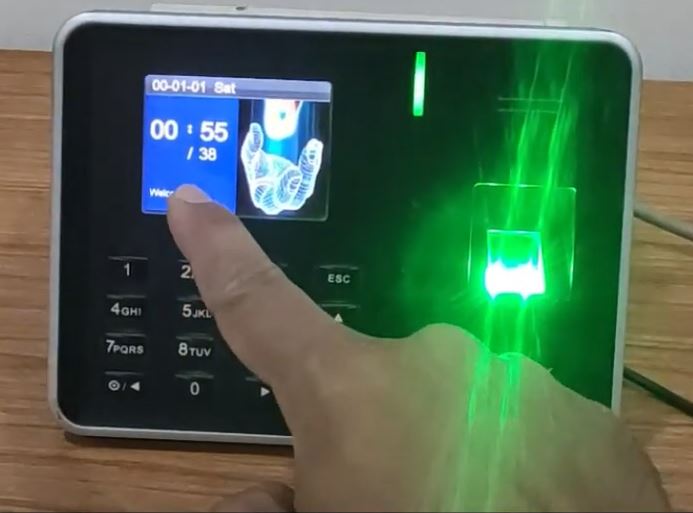 Step no.3: Once you enter the input time and clicked on create button, it will give you 8 digit password for eg: 98823481 as showing in the screenshot.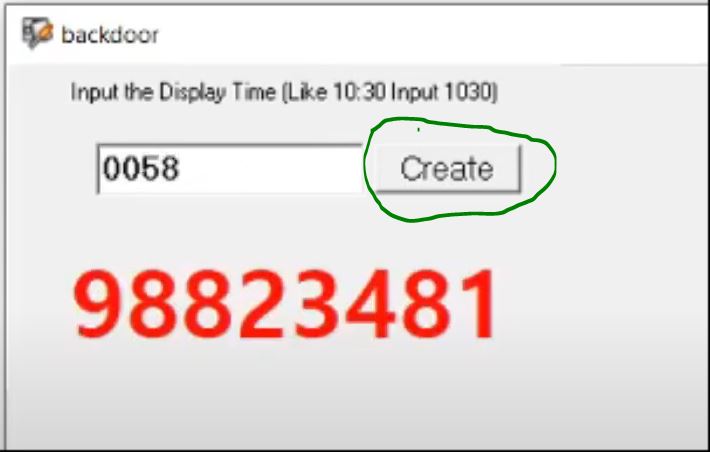 Step no.4: Now you will have to log press on menu key on biometric device to prompt the admin authentication screen, instead of thumb or RFID card input the nos from biometric keys 8888 as admin userid and use the backdoor software given 8 digit password in the password section of biometric machine,

it will grand you admin access now. after login you can change your existing admin password or create new admin account.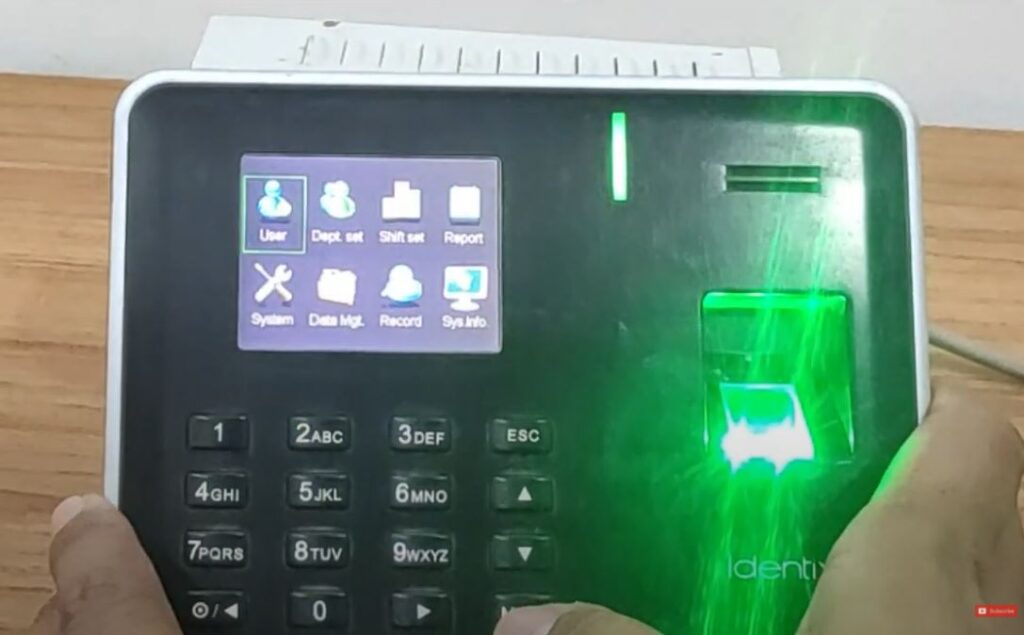 If this method works for you please let us know by writing a comment here, or you can ask more questions related to this article here.
Download the biometric admin backdoor password software from here

you can watch complete process in this video with hindi audio explainer.